Forged Cable Damascus Puukko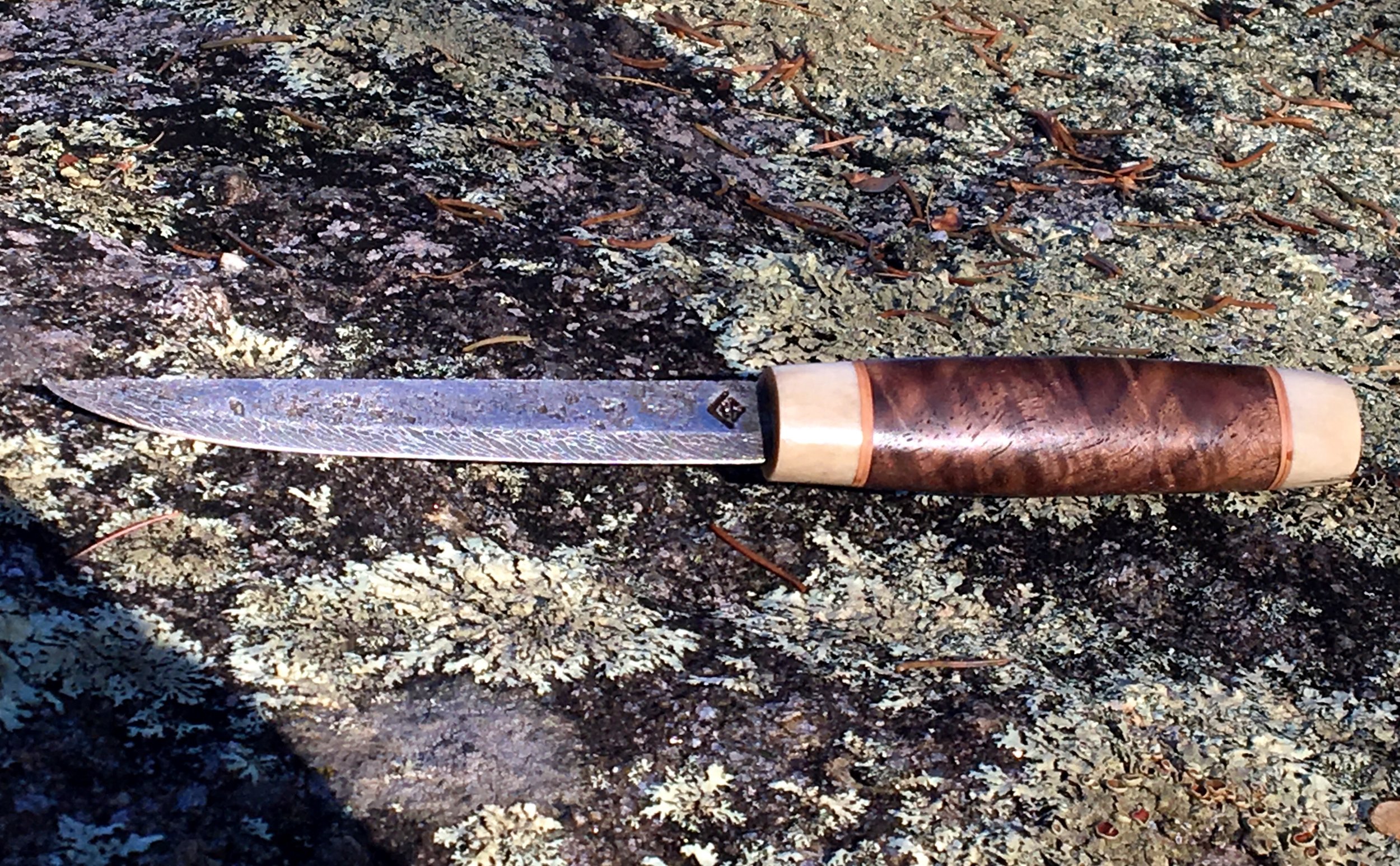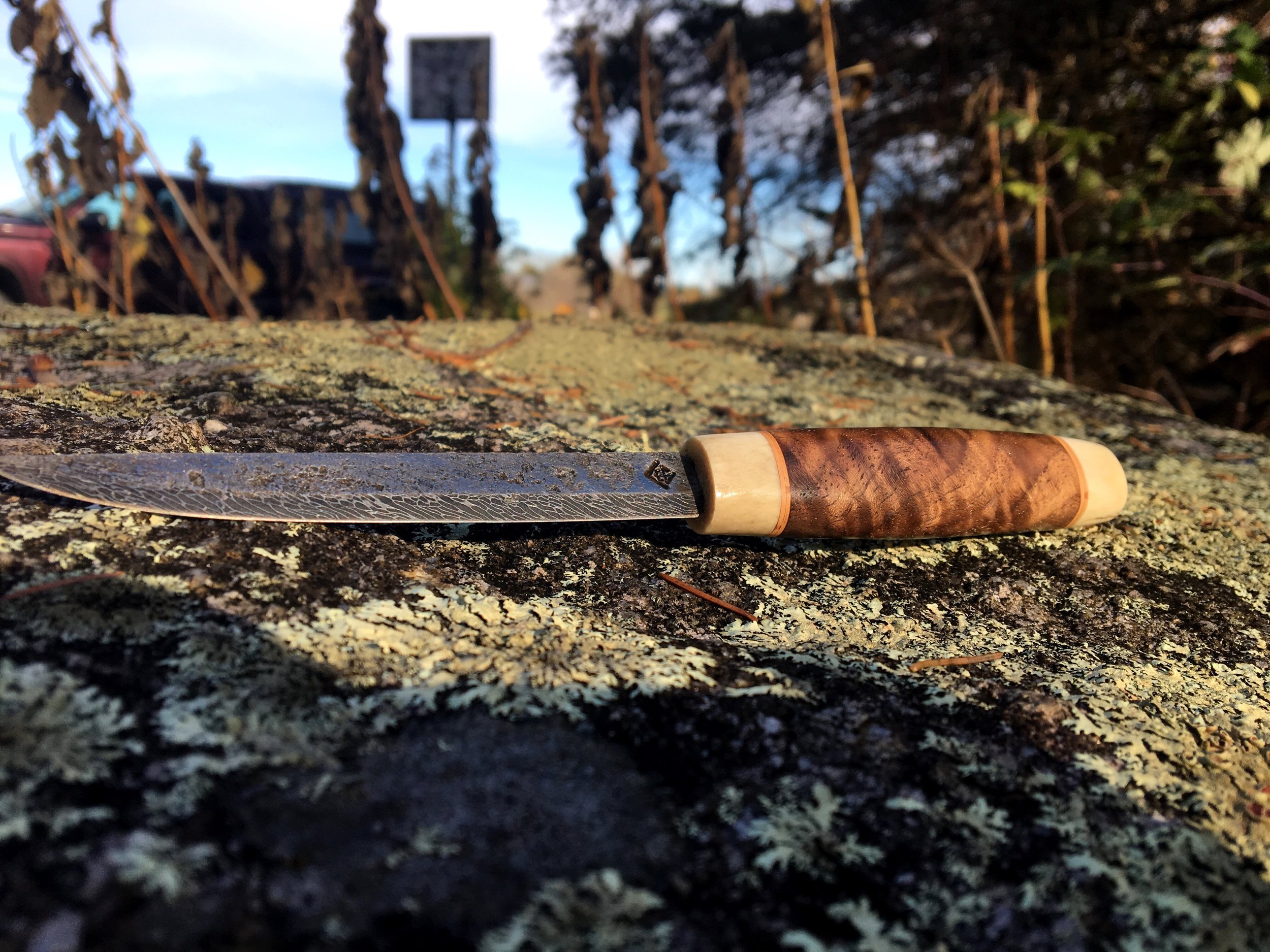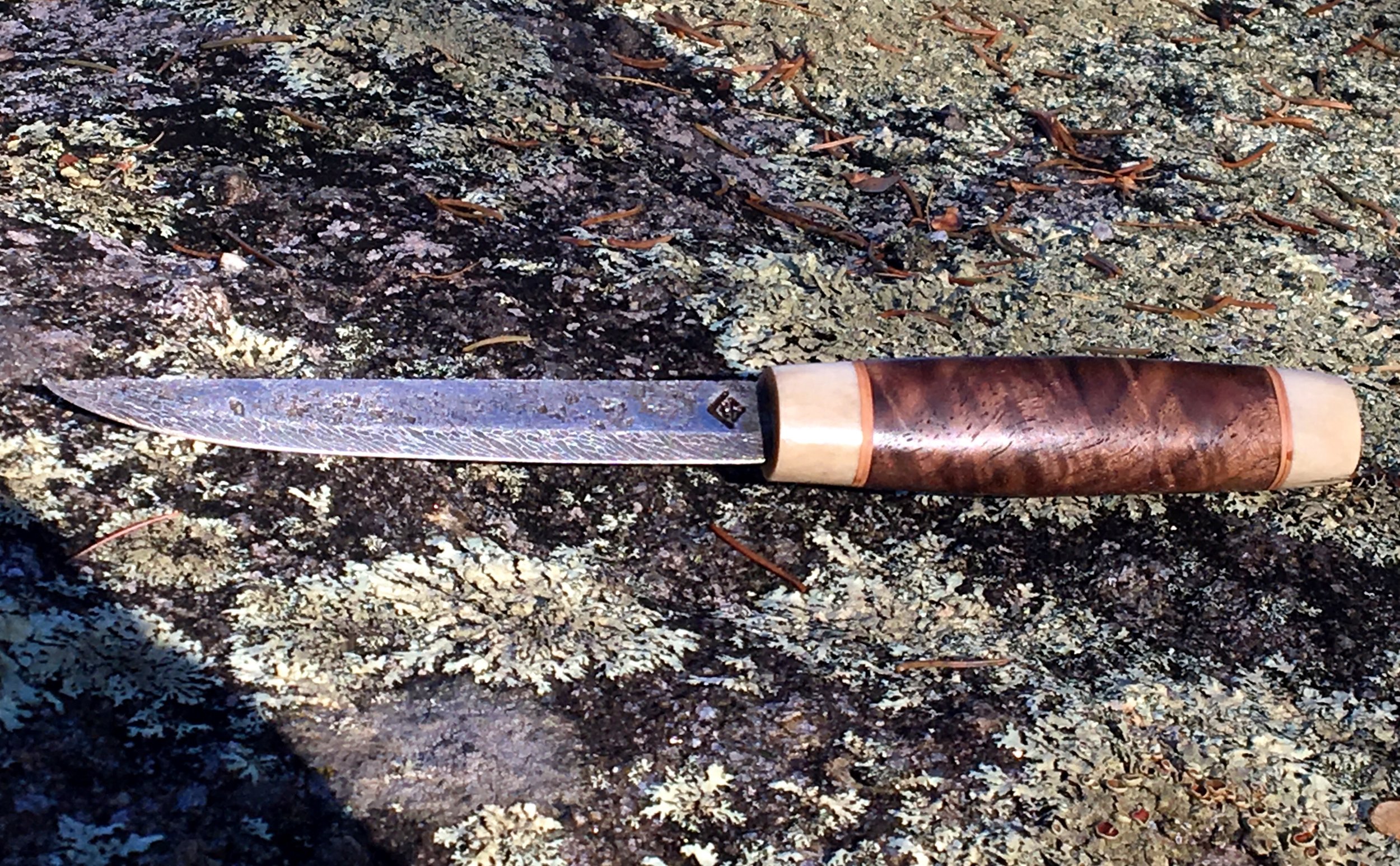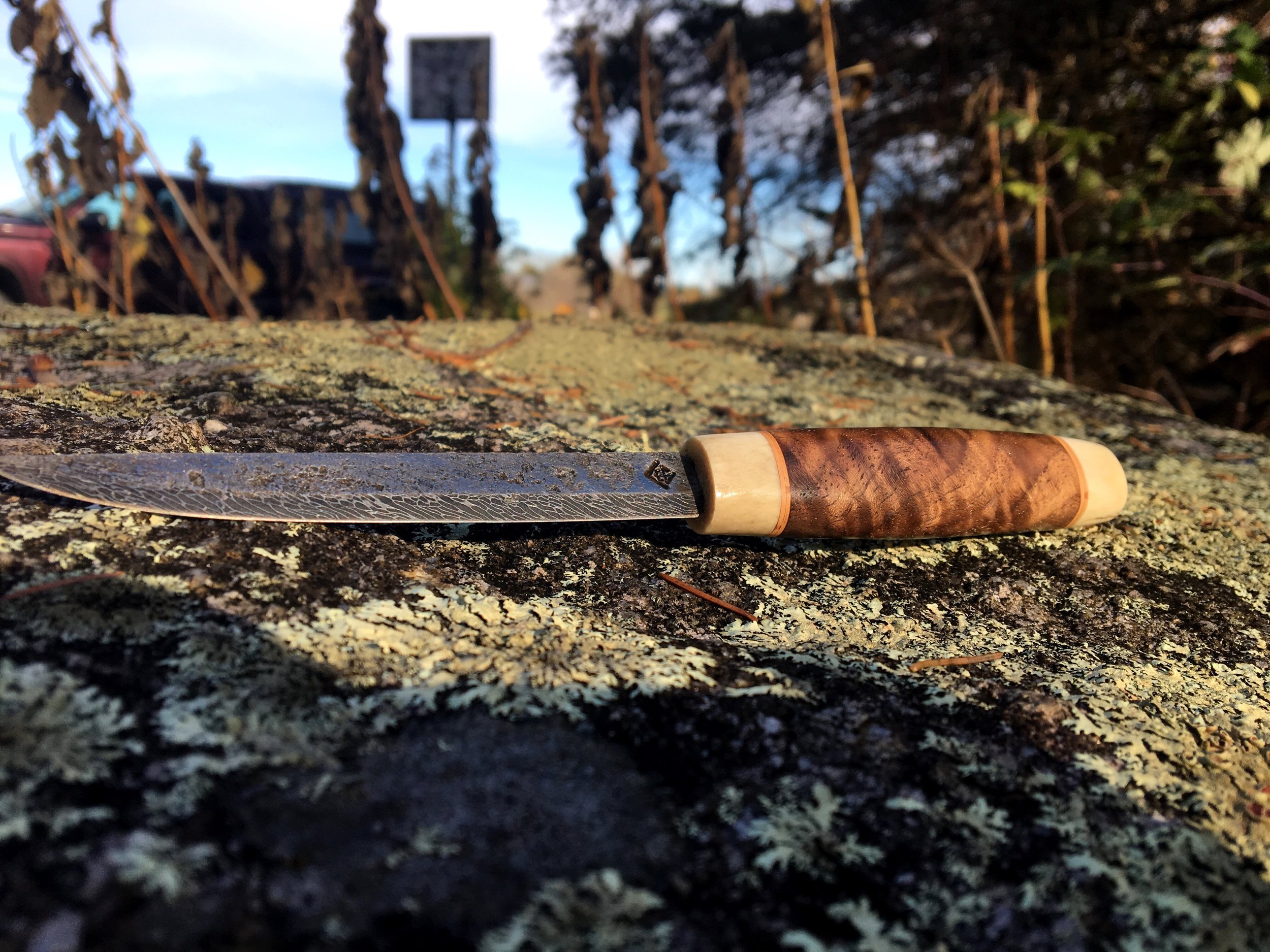 sold out
Forged Cable Damascus Puukko
This is an opportunity to purchase a hand forged cable damascus knife with a curly walnut handle that has antler bolsters and birch bark spacers, at a reduced price. The previous customer decided to go with a different design, rather than this knife.
This particular knife is based off a knife I inherited from my grandfather, who inherited it from his grandfather. The original knife was brought over from Norway when my great grandfather immigrated to the United States. This knife has a thin blade and a short handle. This handle design allows for a number of different holds and handle position. The long slim blade makes for a wonderful all around knife.
The leather sheath that comes with this sheath is wet formed around a wood saya to maintain a perfect fit and a sheath that will last a lifetime.
Get it while you can